Michelle David & The True-Tones
With a great gospel and soul voice, Michelle David, surrounded by her band The True-tones, is an exciting fusion of vintage groove and musical modernity.
New album scheduled for the end of March 2024.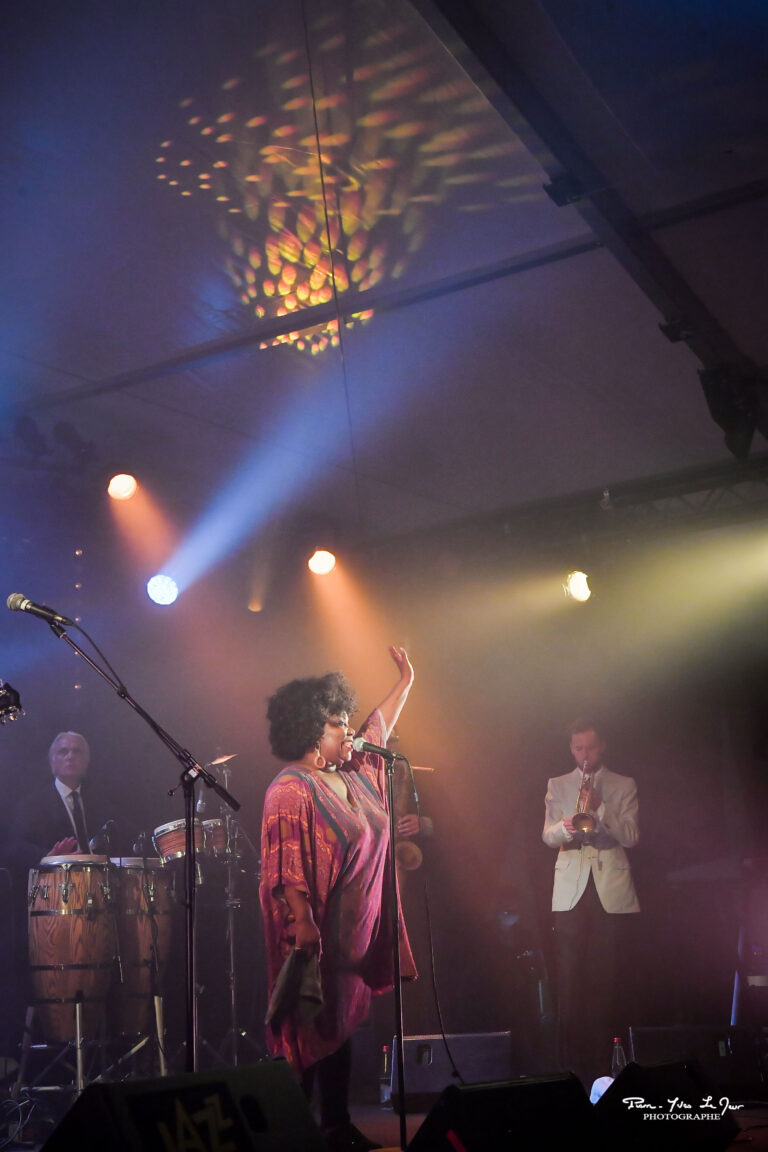 Michelle David left her hometown for New York, with her mother, when she was just ten months old, Starting her musical journey in the church pews, delighting the faithful with her voice from the age of four.
Elegant, vibrant, and powerful, Michelle David is an American soul singer, accompanied by her musicians, all the way from the Netherlands, The True-tones. The group transcends eras with a subtle fusion of classic soul rhythms and contemporary sounds, creating a music experience rich in energy and authenticity.
Today, with a flourishing career and captivating stage presence, alongside Onno Smit, Paul Willemsen, Bastian Bouma, and Michelle David at the helm, the group reinvents gospel music in a subtle yet total way, leaving an indelible mark on the contemporary music scene.
Over the last four years, the band has criss-crossed the globe, performing sold out shows at clubs, theaters, and festivals across the world, leaving an indelible impression on every audience member with their captivating performances.